Hi all. If you'd like me to try out your transcription software or industry related products or services and review it here on my site, please drop me a line here. I've been in the industry since 2005, and worked in related positions since 1996, so I'm quite experienced and qualified for this.
Please put 'product/service' review in the subject line.
I'm looking for any sorts of services or products like headphones, keyboards, chairs, software, you name it.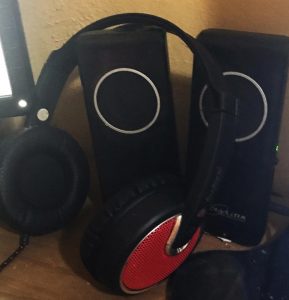 I also offer advertising on all my sites (this one, Typewrite Transcription and Popspeaking and my audience is transcribers, students, and those interested in our industry as a whole. Please get in touch because this is beneficial to you.
Tweet