I recently completed GetSmarter/UCT's copy-editing course – results to the left.
I'm currently registered for their short course in Feature Journalism.
I offer impartial assessments on writing – poetry, manuscripts, business copy, etc. and have worked for authors, poets, magazine editorial teams, media companies, fire forensics teams, journalists, research companies, recruitment companies, students and other private individuals – contact me today to discuss your requirements.
It's almost impossible for a writer to edit his or her own work. A second pair of eyes is invaluable, which is why professional authors all have editors.
This service includes copy-editing the following and more: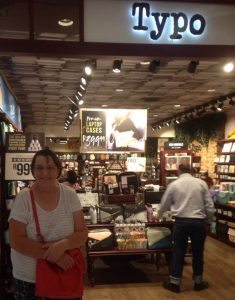 manuscripts
website copy
blog posts
posts for any social media such as Facebook or Twitter
reports
letters
interviews
magazines
articles
CVs (writing new ones as well as proofreading existing ones)
cover letters (will check existing ones or write new ones based on your requirements)
minutes of meetings
academic work
any other written material
When requesting a quote it will save time if you provide as much information as possible. These are all things I will need to ask if you don't provide it:
language
turnaround time
the length of your audio (if transcription)
the character count including spaces (if editing)
specifics like font size, spacing etc required
Offering fair rates with references available.