NEW: Now offering a
student's / pensioner's discount

. All you have to do is email or  Whatsapp me a pic of your student / pensioner's card and you'll qualify for a 15% discount on all rates published here.
These rates are general and my committed price after assessment of the work (if applicable) will be the final quote.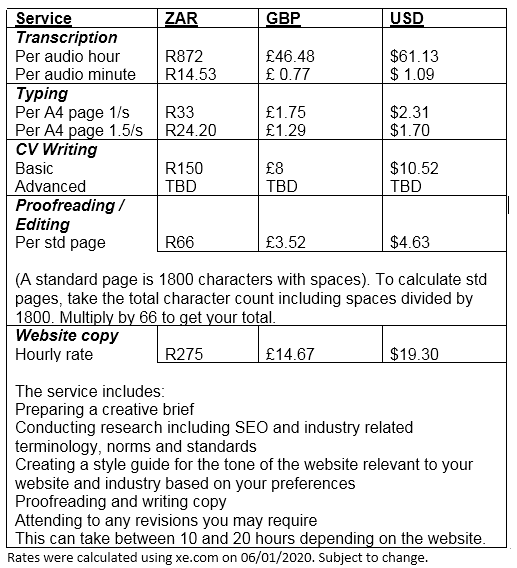 Please contact me for other related services including basic typesetting (MS Word and InDesign).
For all work, an upfront deposit will be charged – usually 50% and the balance will be payable on completion of the work.
If you refer a client to me and the job is confirmed by receipt of payment by me, I will pay 10% commission.
Terms and Conditions:
Commission will be 10% of the final price paid by the client
Commission will be paid within 5 working days of the receipt of the final payment
An invoice for the commission must be presented