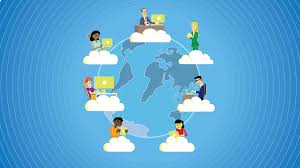 Already more than a month into the new year. In South Africa we are still in the middle of the pandemic, with the vaccine programme getting started in a few weeks. So though the wheels are turning slowly, they ARE turning and we'll get out of it eventually.
Like the old Wilson Phillips song, (linked here), I want to encourage you to just hold on a little longer. The pandemic WILL end and the economy will open up.
Since I started this business in 2005, I've made it my business to raise awareness about our industry in South Africa. Even so, some people are still surprised to hear that we have a virtual industry in South Africa. I'm here to tell you that we have a very active virtual industry here. We've been working from home since before it was cool! Indeed, you can call on us to advise on how to set up your work from home offering for your high risk employees. It is not necessarily something people who have been working in-office for many years know how to do flawlessly. Indeed I have observed some somewhat shocking practices. Please give me a yell for advice to seamlessly set up your work from home experience so that you can continue to have a corporate feel in your workplace.
Like all industries, we did suffer during lockdown, specially since in SA we did not receive much if anything in terms of government support, so we need YOUR support, but more than that, we are well placed to offer YOU support. I myself have electricity and internet backup (a necessity to run a business here), and we offer our services to every country in the world.
A virtual assistant can do anything an in person member of staff can do and we save you electricity, equipment, space, and coffee. We are also business owners so we know what it is to strive for every success of the business.
So I urge you to #supportvirtualSA and if you say you've seen this post you'll get 10% overall discount on your quote.