Recently someone asked me how the year has been, and after much thought, I replied: "like a yoyo." It really has been the most up and down year ever. Not even month to month, but day to day, hour to hour. It's been a year of personal mental health discovery and growth for me. While I knew at the beginning of the year that was a journey I wanted and needed to go on, it's been cathartic and devastating at times. At the same time life hasn't stopped. I'm still a mother, still a wife, still a company owner.
So the question is how, with all this going on, how do you survive? How do you find the space to do the mental work you need to do? And I believe this is where the post is relevant to business owners. Because at some point we all need to find personal space – in between also keeping everything else going.
The answer is you find support. For me, it was time to admit that I can't do it all alone. You build support. Even if it doesn't come from the places you were hoping it would come from, you look for it in other places. I am fortunate to have a loving husband and sons, and two dogs, on whom I may have leaned this year more than past years. In this journey I have also learned that I too may need to do things differently. So I've tried things that failed in the past, again.
With a new approach. My new team of transcribers is doing very well and hopefully I can be a good mentor to them now, applying the things I've learned along the way. My son has special needs, which can be overwhelming, and I've been so fortunate to make friends with another special needs mom this year, and we will support each other. The business has a staff member who comes in once a week and another who comes once a month and I hope next year to be able to employ them more often as they are life savers. I've also made changes – doing more exercise, etc. I've even gone back to an old childhood favourite, that I should never have left. You guard yourself and only give the mental energy to those who are worth it.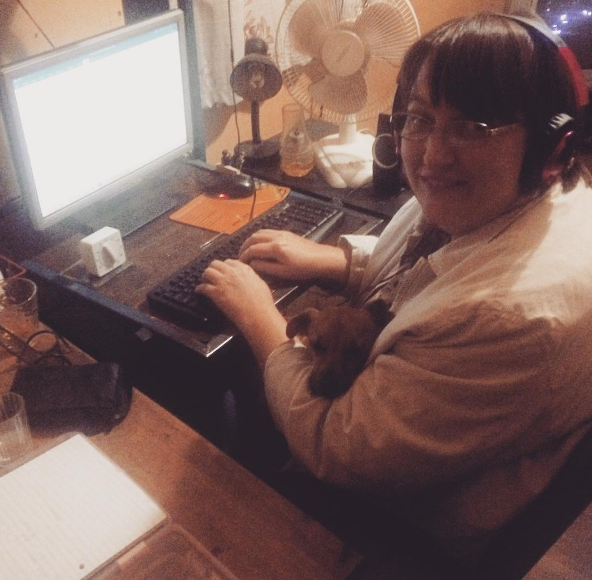 More than anything, this year I've learned I'm actually worth fighting for, my hopes and dreams are worth something. I matter. The business I've built with my very own hands, from scratch, is something to be proud of and is worth growing and pushing to its full potential. And the other things I'm capable of are worth pursuing and achieving too. That is very hard to learn when you never thought you were of any importance. Acceptance of the hard parts – of what will never be – is the most incredibly painful thing to go through, and it's going to take more growth time. But learning and understanding why you feel the way you do is invaluable. And seemingly, neverending. I encourage everyone with depression to undertake and commit to the full healing journey. Getting into it for the long haul can only help you achieve being the person you are meant to be. Not to mention the fact that all this is a generational cycle, and you owe it to your own children, if you have any, not only to stop the cycle, but to acknowledge the fact that you may have already passed some of it on, and to undertake to help them with it.
And so from here on in, the work we do and in the life I lead, we'll soar. With the wings we spent this year building. We are going to be okay. More than okay. We are going to be who we are supposed to be.
On a lighter note, we are now more ready than ever before to undertake your transcribing, typing and proofreading needs. And if you're a startup transcriber, or even if you're an old hand wanting to refresh your skills, take advantage of the fact that my e-book "Working From Home as a Transcriptionist in South Africa" is on special for BLACK FRIDAY at half price. PLACE YOUR ORDER NOW AND IT WILL BE EMAILED TO YOU ON THE 29TH
Thanks for listening.